Game of Colours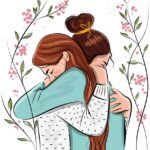 "It's an extraordinary collection, born from conflicting emotions but, above all, from hope and faith in the future." – Ella, textile artist
Two souls, two worlds, one goal. Join us in playing with colours. Discover more about the history of my collaboration with Ella HERE.
This collection is crafted from British alpaca fibre and reflects the joy of experimenting with colours, felting, and forms.

Showing 1–12 of 16 results