limited edition
WHY KNOT COLLECTION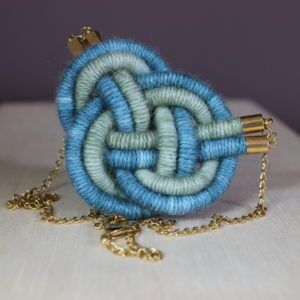 The Why Knot Collection is one-of-a-kind jewellery designed and hand-crafted by me in my studio in the UK.
All creations are made from cruelty-free alpaca yarn sourced from a friendly small farm in the USA. The soft, luxurious yarn has been hand-dyed by an American artisan.
For the first time in Alpacappella Jewellery, the pieces are finished in gold-coloured stainless steel.
Showing all 8 results